If you can no longer access your digital photos, work files, assignments or other important personal documents held on your hard drive, don't panic, Home Data Recovery is here to help...

We specialise in recovering data from hard disks which have suffered a logical failure and certain types of physical failure. Here are some example logical failures that we are able to recover data from:-
Files deleted in error
Accidental formatting
Corrupt or damaged file system
Boot and partition sector failure
Drive crashes
Backup failure
System boot error
PCB failure
If you have suffered a hard disk failure, the most important thing is not to panic. You should switch off your computer and leave it switched off. Keeping your computer switched on can make the problem worse and cause further data loss.

Home Data Recovery can help by retrieving all recoverable data from your hard disk. If you would like us to help, the first step is to complete our simple online application form. This will give us some basic information about your computer system and the problem you have encountered as well as your contact details so we can call you to get further information and to arrange receipt of your data medium. Please don't send us your hard drive without completing the application form and speaking to one of our engineers as this first step is to ensure that we are able to help recover your data.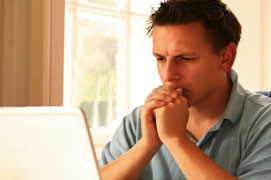 AFFORDABLE Data Recovery from £50. CLEAR Prices on our website, no need to request a quote. NO Fee if we are unable to recover your data. FREE Analysis to determine what data is recoverable. WE Promise to recover all retrievable data or you don't pay a thing. SECURITY of your data is of up most importance to us. FREE Return Postage of your hard disk and recovered data.
Once we have received your application form and you have spoken to an engineer you should mail us your hard drive. Place your drive in an antistatic bag and pack it securely with at least 2 inches of bubble wrap or foam. If you would like to pay by cheque please include it with the hard drive. Then post your drive to us using a postal service such as Royal Mail Special Delivery which gives you tracking, proof of postage and insurance.

We will let you know once we have received your hard disk and done the initial analysis (usually within 24 hours) to inform you if we are likely to be able to recover your data. We will also give you an estimate at this time as to how long it is likely to take to do the recovery.

If we have successfully managed to recover your data we will contact you with details on how to pay for your recovered data. If you sent a cheque with your hard drive we will cash it at this time. Once payment has cleared we will return your hard drive along with recovered data to you by registered post. If we recover less than 40Gb of data we will return your data to you on DVDs. If we have recovered over 40Gb of data we will need to return your data on a new hard disk. We can either buy a new hard disk for you (prices shown in additional costs column of the charges page) or you can buy a new hard disk yourself and send it to us.

If you would like more information about this service then please don't hesitate to contact us.